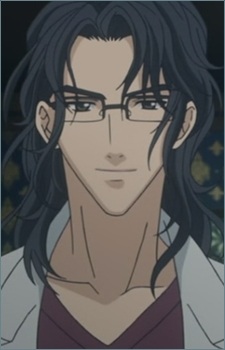 Write the text of your article here!
Personality
Edit
The doctor of the Giou clan. He likes to research the Duras... Especially Luka. He constantly annoys Luka with requests to examine his body. He is the only one able to make Luka seethe with anger and irritation without threatening or hurting Yuki.
Appearance
Edit
He is usually seen as a ghastly and scary individual because when he is researching he forgets to shower, shave, eat, drink, and sleep. Sometimes he even colapses in the pile of books and papers.. or underneath them. However once he cleans himself he looks neat and handsome, with mid-long dark blue wavy hair and young looking face. He is tall.
Background
Edit
Trivia and Notes
Edit
Ad blocker interference detected!
Wikia is a free-to-use site that makes money from advertising. We have a modified experience for viewers using ad blockers

Wikia is not accessible if you've made further modifications. Remove the custom ad blocker rule(s) and the page will load as expected.